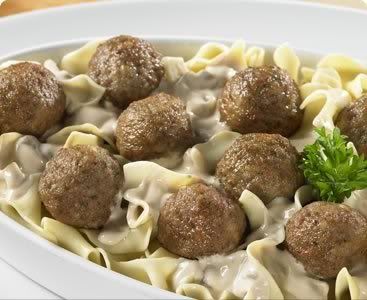 I love these. You can do them with rice or egg noodles.
2 lb. ground beef
½ c. chopped onions
1 tbsp. salt
¾ tsp. pepper
¾ tbsp. Worcestershire sauce
2 eggs
½ c. milk
1 ¼ c. dry fine bread crumbs
Mix all ingredients together and form into walnut size balls. Bake at 425 degrees until brown (8-10 minutes).
GRAVY:*
¼ c. fat from meat drippings
¼ c. flour
2 c. milk
13 ¾ oz. can of beef broth or 2 to 3 beef bouillon cubes and water
I hope you enjoy.
Thanks for stopping by!