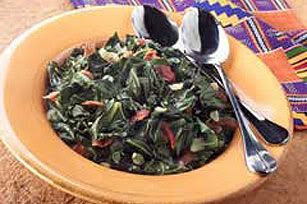 How about some recipes for the holidays. One of my favorites is collard greens. I know that you can eat them at any other time of the year but I especially look forward to making them on Thanksgiving and Christmas. Here is the recipe. Enjoy.
COLLARD GREENS (CROCK POT)
3lbs Collards
½ cup Vinegar
2 Cups water
Seasoning salt
2 Smoked turkey wings or legs
Pepper
Wash green thoroughly pull leaves off the stems
Roll greens and cut them to desired size
Then wash greens again
Place 1 wing at bottom of Crock Pot
Put a little seasoning at bottom of crock pot
Stuff a layer of greens in and season and repeat until all greens are added
Place the other wing on top and season
Pour in water and ¼ cup vinegar
Cook for 11-12 hours
Stir greens add more seasoning and ¼ cup or more vinegar as needed to taste
Thanks for stopping by.